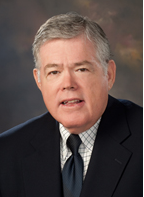 Webinar: Lean Start-Up Entrepreneurship
Guest Speaker: Clint Day, MBA
September 19, 2019 | 1:00 p.m. EST
Unlike a traditional business plan based on guesses, lean startup is based on validated facts. This method came out of Silicon Valley as they applied applications to the new internet medium.
The concept is to apply a customer development process to the business model canvas (BMC). The end-user helps the entrepreneur fill-out the canvas to validate or not validate an idea. The Lean Model doubles the chance for success and lowers the risk of losing money.
Join us as we host Clinton Day, Entrepreneurship Adjunct Professor and Founder of the Entrepreneurship Program at the State College of Florida, so we can discuss the Lean Start-Up plan and help you get your business from launch to expansion quickly and affordably.