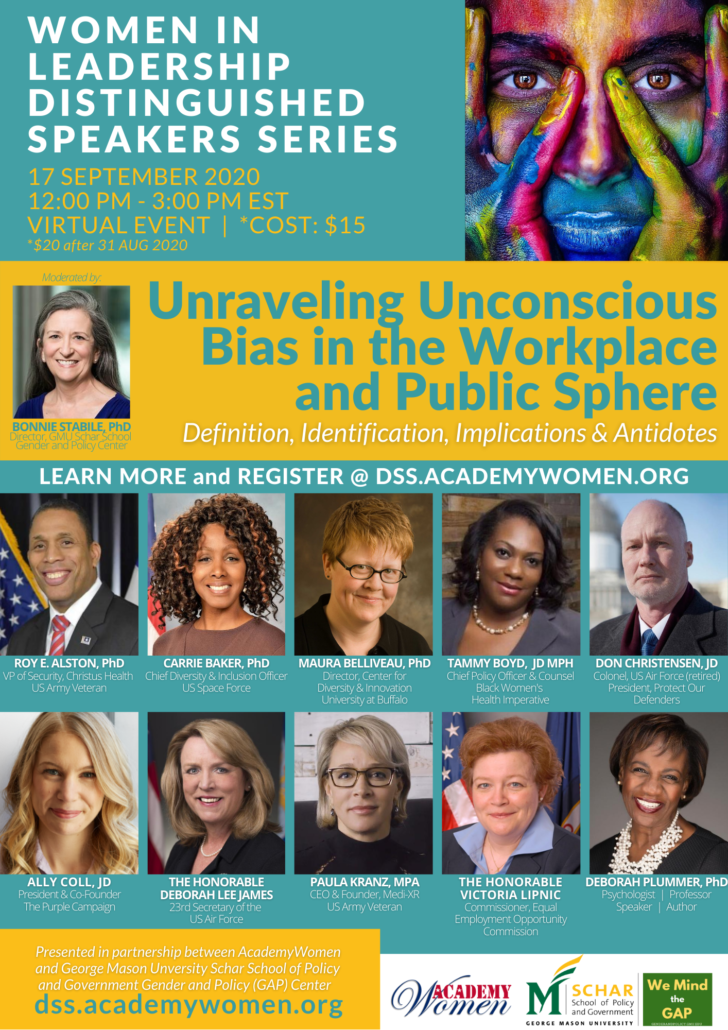 Registration is now open for AcademyWomen's Women in Leadership Distinguished Speakers Series (DSS) – the topic for the September DSS – Women's Leadership in Policy and Government – will be hosted in partnership with the Schar School of Policy and Government's Gender and Policy (GAP) Center at George Mason University.
The theme – Unraveling Unconscious Bias in the Workplace and Public Sphere – Definition, Identification, Implications and Antidotes – will explore how unconscious bias manifests, and might be addressed through policy solutions, in the workplace and wider public sphere. We will be joined by esteemed speakers who will discuss issues through the lens of gender such as: workplace equity, policing, tech and algorithmic biases, healthcare disparities, military justice, sexual harassment, racial discrimination, and other important and timely issues.
Registration closes on 15 SEP at 11:45p EST. Register today!